Dear ETPN members, dear colleagues from the European community of Nanomedicine, we would like to introduce to you the great new ETPN member institutions that have joined us last year! We are proud of this growing community of stakeholders, representing the whole value chain from academic research to industry. It the last part of this article, have a look at the many reasons to be our next new member institution of the European Technology Platform on Nanomedicine, and help us to find new solutions to tackle complex medical challenges, changing the life of millions of patients worldwide, from the applications of nanotechnologies. The ETPN is a growing and living community… become our next member!
ProvePharm (NanoGold member)
Country: France
Type: Industry
Provepharm Life Solutions is a unique Life Sciences Research and Pharmaceutical company. Throughout our growth, we have developed two key areas of expertise in chemical and pharmaceutical development, and commercialization.
As a 20-year experienced CDMO, specialized in the field of Peptides, nanoparticles and conjugates, Provepharm Life Solutions offers : – Chemical development of lead compounds and R&D grade manufacturing – Manufacturing of GMP grade API batches for peptides, nanoparticles and conjugates – Formulation and preparation of pharmaceutical products – Coordination of Fill and Finish operations up to the final certification of batches for clinical trials For Peptides, we have developed several types of peptides-based candidates including long peptides (up to 150 aa) and immuno-conjugated peptides. For Nanoparticles, we have developed various nanoparticle-based candidates including gold and other metallic-nanoparticles. Also, we are Our strategic fields in Provepharm are injectables for hospital markets, such as surgical dyes, specific tissue targeted contrast agents, immunologics, orphan drug candidates.
---
BioCapsid Therapeutics
Country: Israel
Type: SME
Learn more about BioCapsid
Founded in 2021 by a leading group of experienced scientists and experts in biotechnology, BioCapsid Therapeutics is focused on advancing its proprietary innovative product to clinical studies for the treatment of sepsis and other complex disorders with unmet needs, including sepsis, multidrug resistant bacteria, traumatic brain injury, acute renal failure (AKI) and more. BioCapsid Therapeutics' novel medicine is the empty shell, termed capsid (nanocapsid – NC), of simian virus 40 – SV40. The nanocapsid is potentially capable of treating diseases with complex pathophysiology.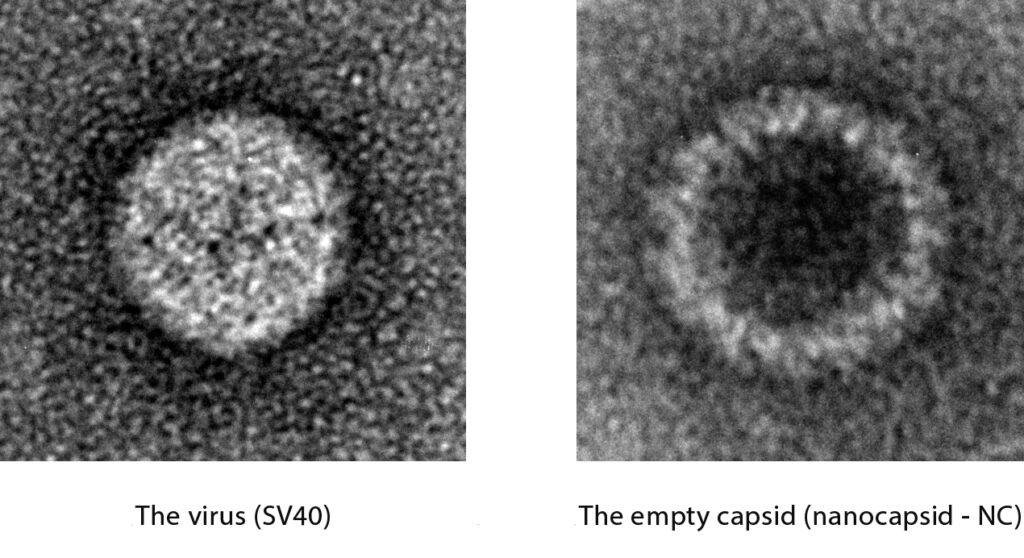 Decades of research established that SV40 is non-pathogenic to humans. All the more so the empty capsid, which does not contain genetic material and therefore cannot propagate. The current focus of BioCapsid Therapeutics is the development of a treatment for sepsis based on its innovative product in combination with antibiotics. The company anticipates that the combined therapy will be more effective than each of the agents alone.
---
Euro API
Country: France
Type: Large industry
Follow Euro API on LinkedIn
Our strong innovation leadership and R&D capabilities allow us to accelerate development in more complex-molecule segments through Contract Development and Manufacturing Organization (CDMO). At approximately 200 APIs, EUROAPI offers one of the largest portfolios in the industry, addressing a wide variety of patients and providing coverage for more than 80 countries.
---
SON
Our History: SON is a start-up that resulting from years of research in the fields of molecular chemistry and nanotechnology at the University of Burgundy. Such a unique connection between these two fields makes the specificity of our nanoparticles possible. Our Purpose: Our goal is to guide manufacturers on the path of nanotechnologies in order to facilitate the integration and adoption of nanotechnologies in many fields (medical, environment and catalysis).
SON specialises in the
development of synthesis processes for the production of nano-objects
(nanoparticles, functionalized nanoparticles, bifunctional nanoparticles, monofunctional nanoparticles).
The research and studies carried out within our company have enabled us to offer our customers tailor-made processes by designing nano-objects for several applications. Our researchers have developed a technology that facilitates future companies to design new creations.
We are involved in various fields such as medical or environmental.
Discover our history, our vision and our team and feel free to browse our online catalogue to discover the products we offer.
---
Sabanci University
Country: Turkey
Type: Academia
Sabanci University Researchers are working on the nanomedicine field with a diversified perspective from molecular biology, bioengineering, organ prototype manufacturing technologies to molecular simulations to answer many challenging questions in the field and be part of a solution of the many diseases.
With science, technology, and social structures advancing day by day, the world needs more qualified individuals who possess the knowledge and skills required to pursue a career anywhere in the world. Aware of this pressing issue, in 1994 the Sabancı Group decided to establish a "world university" led by the Sabancı Foundation.
The seeds of Sabancı University, the Sabancı Group's most comprehensive social responsibility project in the field of education, were sown in the summer of 1995, at a search conference in which 50 academics from 22 countries as well as students and representatives from the private sector participated. The conference, however, was just the beginning, as it marked the start of an extensive process during which the leading educational institutions in Turkey and across the world were examined to find out how they work and identify the fundamentals that made them successful.
---
University of Amsterdam
Country: The Netherlands
Type: Academia
The University of Amsterdam is ambitious, creative and committed: a leader in international science and a partner in innovation, the UvA has been inspiring generations since 1632.
Short description : University Amsterdam: we are designing & developing photosensitive biofunctionalized nanoplatforms
Why we are an ETPN Member: One important research field of our institution is bio-functional nanomaterials and biomedical applications.
What we are currently looking for: collaboration with (bio-)medical partners, investors and stakeholders
What we can provide: know-how and facilities for nanomaterials synthesis, characterization and spectroscopic studies, as well as functional design & development.
---
University of Liverpool
Country: UK
Type: Academia
The University of Liverpool is internationally recognized for its work in the field of nanomedicine. As a founding member of EUNCL, Liverpool was key to the establishment of its infrastructure and led its work on immune compatibility. It is also a key contributor to other nanomedicine related projects and infrastructures (REFINE, SAFE-N-MEDTECH, SINPAIN). In addition, Liverpool is working closely with National Catapult centers to build a national infrastructure for lipid nanoparticles and other drug delivery systems. The University hosts the only Centre of Excellence for Long-acting Therapeutics (CELT) in the world and has worked in the field of nanotherapeutics for more than 10 years, and was the first institution to translate antiretroviral drug nanoformulations to GMP manufacture for clinical trials. The Infection Innovation Consortium (iiCON), a £150 million project for translating research in infectious disease, is also based in Liverpool, with nanotherapeutics as a key platform within the infrastructure.
Why we are an ETPN Member?
Through our, ongoing, activities and collaboration in European projects we have established a network that has advanced the field of Nanomedicine. Joining ETPN encourages these partnerships and will speed the creation of new networks that can use our regional knowledge.
About the ETPN
The European Technology Platform on Nanomedicine (website) is the Think Tank of Nanomedicine in Europe. It is an independent Association under the French law, with +130 members institutions from 27 different countries, covering all stakeholders of Nanomedicine: academia, SMEs, industry, public agencies, representatives from national platforms, etc. The strategic research priorities of the ETP Nanomedicine represent the core fields of interest and activities of the members of the technology platform: Nanotherapeutics (including smart drug delivery), Regenerative Medicine and Biomaterials, Medical devices including Nanodiagnostics and Imaging, but also Safety & Characterization, Education & Training.
Since 2005, the ETPN acts a:
A collective strategic framework, supporting public funding of the most promising R&D topics – "where Nanomedicine can bring something more" – through strategic inputs coming for all stakeholders, towards the E.C
A driving force for industrialization, detecting the best innovations in Nanomedicine and facilitating their access to the clinic through the Nanomedicine Translation Hub, a global set of premium services, free-of-charge for the beneficiaries.
Key advantages to become a new ETPN member in 2023!
There are many advantages for any academic lab, SME, large industry, healthcare provider or any institution working in the field of Nanomedicine to become a new member of the ETPN.
1) NETWORKING & PARTNERSHIPS / Become part of our integrated European Nanomedicine community
Find new partners for collaborations, R&D co-development, licensing, EU-funded research projects, etc.
Include and highlight as many individual colleagues from your company as you would like to our interactive membership database. Each colleague can set up a personal profile to maximize networking opportunities with other ETPN members.
2) COMMUNICATION / Raise awareness about your team and activities

You would benefit from opportunities to increase your visibility and activities on our website and widely followed social media where you can feature employment opportunities, events, and success stories.
You will also be highlighted in our new NanoMed Map 2.0 (soon to be published)!
You can also present projects and initiatives during our annual events and online workshops
3) STRATEGY / Shape the future of Nanomedicine!
Participate in the ETPN Working Groups on nanotherapeutics, medical devices, regenerative medicine and support groups in clinical interface, business opportunities, safety and characterization, education & training.
Contribute to the ETPN official inputs to the European institutions, through collective thinking and consultations: calls of Horizon Europe work programme & the Initiative on Innovative Health, regulators, etc.
Be part and get involved in the new HealthTech4EU Alliance connecting with 4000+ stakeholders developing breakthrough healthtech in Europe, regrouping ETPN with EPoSS, EUMAT, Photonics21, ETP Textile, ESB & DIH Hero
4) SERVICES / A wide range of for-ETPN-members-only benefits
Members benefit each year from 2 FREE delegate places at ETPN annual events (like the recent Nanomed Europe 2021 & ETPN2022 conference and the upcoming Nanomed Europe 2023 event next June) and associated strategic meetings
Participation in ETPN members only brokerage events for Horizon Europe and other European and Global partnership opportunities.
Access our intranet with exclusive features including tools to directly contact any individual member of the ETPN, participate in individual Working Group discussions, share important documents, access our Education & Training content platform.
5) AWARENESS / Contribute to education actions on key topics of Nanomedicine and its translation toward the clinic
Promotion of ETPN members in nanomedicine events supported by ETPN
ETPN annual events and NanoMed Europe conferences: NME19, ETPN2020, NME21, ETPN2022, NME23
EuroNanoForum
MedTech Forum
EU Innovation Days
HealthTech World Cancer Day
HealthTech Award
etc.
How can you join the ETPN?
Nothing simpler… you can start your ETPN registration process online by simply clicking here.
Any question? Need of information? We would be glad to discuss them with you today: secretariat@etp-nanomedicine.eu
We look forward to welcome you on board of the European Technology Platform on Nanomedicine!